Call Us: 318-792-5757

 email kaydurdenusa@aim.com

or write me Kay Durden 

 P.O. Box 18664

Memphis TN 38181 

Return Policy of Hats of Distinction by Kay's Art of Millinery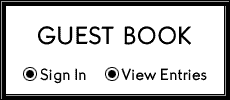 Returns 

All hats at Kay's Hat of Distinction and Kay's Art of Millinery are one of a kind designs, and usually only one is created in that fabric and style. Once that hat is sold it is no longer available to other potential buyers. Therefor we will make every effort to ensure the item you order is to your complete satisfaction to avoid returns.

Since some browsers colors show differently, those having concerns will be mailed swatches of the fabric used on covered hats. We will also verify as best possible your correct
 head size.  
(Use non stretch tape measure and measure the area where a hat would sit on your head. Approximately 2' above the eyes and center back of the head. 
If after receiving your order you are dissatisfied, you must return the unworn item within SEVEN (7} days. When we receive the item your funds will be returned through PayPal minus 10% relisting and shipping and handling fees.

When an order is received, most will be shipped within two business days through US postal priority service. However custom orders may take as little as one week and as much as two weeks from time order is placed and delivery time.

  Thank you for visiting Kay's Hats of Distinction and we look forward to your business. If you have other questions or comments do not hesitate to contact me. 

.