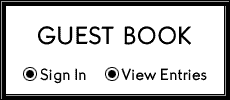 This page was last updated on: February 26, 2015
When e-mailing me please make sure all letters are Caps. Do not put personal information such as home addresses or personal telephone numbers in the quest book. Anyone visiting the site can see it.  If you wish me to have this information use the "E-mail Me link" above.

If you are requesting information about hat making workshops, please indicate which cities and states you wish to attend.

For those who have not visited in a while there have been numerous changes including the 
buckram frame links
, which have been consolidated and may be reached through one 
buckram frame 
link above. Other changes include 
Hat Blocks 4 Sale 
and 
Student Designers 
Work. Those looking for more information about me may click the 
My Training
 link above. For information about hat making workshops click the 
Class Description
 link, and as always those requesting class information via e-mails will be notified. Also visitors to the class description page must now enter  their name and e-mail to gain access to to the payment options page.
I look forward to seeing you in the near future and Happy Hatting.Before leaving the site check out my
Hats of Distinction 
link here or above.
Kay Durden