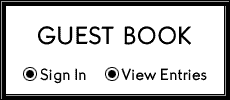 This page was last updated on: April 8, 2014
Kay' s         Art of Millinery 

         Index                    Page

When e-mailing me please make sure all letters are Caps. Do not put personal information such as home addresses or personal telephone numbers in the quest book. Anyone visiting the site can see it.  If you wish me to have this information use the "E-mail Me link" above.

If you are requesting information about hat making workshops, please indicate which cities and states you wish to attend.

Hello everyone, I am Kay and thank you for visiting my website. There have been numerous changes to the site including the buckram frame links, which have been consolidated and may be reached through one buckram frame link above. Other changes include my new Lace Hats for Sale page along with Hat Blocks 4 Sale,Student Designers Work, and as time permits the new pages will be updated. To those looking for hat making workshops the new schedule is now available and indicating cities and states you wish to attend will help in planning future workshops. As always those requesting class information via e-mails will be notified as soon as changes and new schedules are completed. Lastly, visitors to the class description and fee page must now enter their e-mail address to gain access to to the payment options page. I look forward to doing business with and seeing you at a workshop in the near future and Happy Hat Making.

Those new to the site and wanting more information about my experience may click 
this link 
and please take a few minutes more to check out all the links. Your visit has enabled you to tap into a part of me because I truly love fashion and the Art of Millinery. As an African American woman who loves fashion it is easy to be creative when designing hats, because I like the idea of creating wearable fashions that others also like. Many of my designs are created with fabric, which can be used with feathers and fur or flowers and bows; I also use other mediums such as felt, straw, sinamay, ricenet, and leather.
Being fashion conscience I believe it is important to look not only presentable, but also good when stepping out; be it to the corner store, church, or any other event. I also believe most women are fashion conscience and keep this in mind when designing my hats, which I consider art pieces. These pieces of art have ranged from simple to flamboyant depending on the season. 

I'd like to share the fact with you that I know many call millinery a craft, but it is a lot more for me. Each of my hats is a piece of art, part of me and is designed and created methodically. All are made from scratch and every piece of  

embellishment is thought out before being stitched on. Most people observing hats being made call it hard work because they never realized how much went into the design of one little hat. I call it creating extensions of myself and for those looking for hats I hope you find some you feel are extensions of who you are as well. 

We milliners know the "Art of Millinery" is consider lost by many, but the fact is the Art of Millinery is not lost and many milliners are still making and selling hats. Others wishing to become milliners are taking and seeking classes to perfect this art.... to keep it alive. Women are wearing more hats than ever before with the advent of the "Red Hat Society" a national organization, and the past wedding of Prince William and his wife Kate who is a hat wearer. As many of you know I initially started making hats decades ago while following what I considered the Cinderella story of Dianna who was Prince William's mother. 

Over the years I've heard some refer to the art of millinery as a craft, which Webster's dictionary defines a craft as a trade needing special skills. That definition is without doubt true; especially for artisans with the visions, skills, and tools to skillfully craft blocks of wood into the beautiful wooden shapes we call hat blocks. 

We, the millinery artist take those skillfully crafted art shapes steps further and duplicate them using various mediums making them soft blocks. Those soft blocks would be nothing more than softer forms of the originals without the artfully applied feathers, flowers, horsehair, ribbons, jewels, and such, and thus the "Art of Millinery" would not be achieved.

As indicated above I choose the word "art" as opposed to "craft" when referring to my millinery designs because like any artist painting a beautiful image, he or she always starts with a blank canvas. In this case, the canvas happens to be a wooden block that sheds its frame and later becomes a piece of wearable art. Also like any artist painting on a new canvas no two images are exactly alike, nor can they be. The reasoning is each stroke is always different, as is each designed hat no matter how closely the artist attempts to duplicate it. I hope you keep this in mind while creating your next art piece. Have a great day and please come again…. soon.

Kay