Call Us: 318-792-5757

 email kaydurdenusa@aim.com

or write me Kay Durden 

 P.O. Box 18664

Memphis TN 38181 

Today is April 15, 2017. This website Kay's Art of Millinery along with  two other associate sites are being updated so please be patient with us. The new links that were at the bottom have been hidden to prevent confusion. They will not return until the new pages are complete. If you wish to order hats or hat frames click the links on the left and thank you for your support and continued business. Kay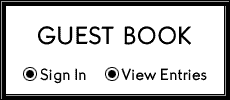 A number of things are changing here at Kay's Art of Millinery including our design. Some of those changes are we have created several lines of hats for sale. Those wishing to purchase custom hand made hats are invited to check out our newly relocated 
Kay's Hats of Distinction.
 We also sell 
buckram
 hat frames and I am proud to share the fact that Kay's Art of Millinery is the first to create a professionally produced line of 
FOSSHAPE(
R) hat frames. The unfinished frames on both hat frames sites have been created for those wishing to make their own hats. 
We also take custom orders and those having custom hats created also have numerous options starting with unique hat shapes from my buckram or FOSSHAPE(R) hat shapes lines. Those wanting hats blocked have the option of choosing shapes from my line of wooden hat blocks unlike many others offered. 

Other choices include hats made using materials such as sinamay, fabric, felt, or straw. Having the choice of using different materials gives you the option of creating truly one of a kind hats for women of distinction. So if you love those HWOD Hats for Women of Distinction, look no  further because hats on these page are NOT mass produced. Each hat is unique and created especially for women who wish to stand out from the crowd without having to compete with duplicated designs or materials. 

​ 

For more information call 318 792-5757 or email kaydurdenusa@aim.com. We are located in Memphis Tennessee and ship to customers throughout the United States.  Pages are still being updated so if you are interested in a product do not hesitate to contact me.  I look forward to hearing from you in the near future.

Most Sincerely

Kay  



Kay Durden millinery designer